Image & Form's SteamWorld franchise started with SteamWorld Tower Defense, a DSiware title. The franchise eventually had a breakthrough with SteamWorld Dig, which was released on Nintendo 3DS before multiple ports followed suit. Since then, the Swedish studio has released two of my favorite indie games of all time, SteamWorld Dig 2 and SteamWorld Heist. So I had high expectations when I played SteamWorld Quest on Nintendo Switch.
SteamWorld Quest: Hand of Gilgamech ($ 9.99) was one of the biggest surprises for me when I played it on Nintendo Switch. The overall quality of the game wasn't surprising given Image & Form's track record with SteamWorld games, but the sheer improvement in gameplay and graphics was beyond anything the team had done before and the studio's first attempt at becoming a card fighter playing was amazing. Fast forward to last month and the card battle RPG SteamWorld Quest has hit iOS as a universal premium game that brings the entire adventure to mobile for the first time.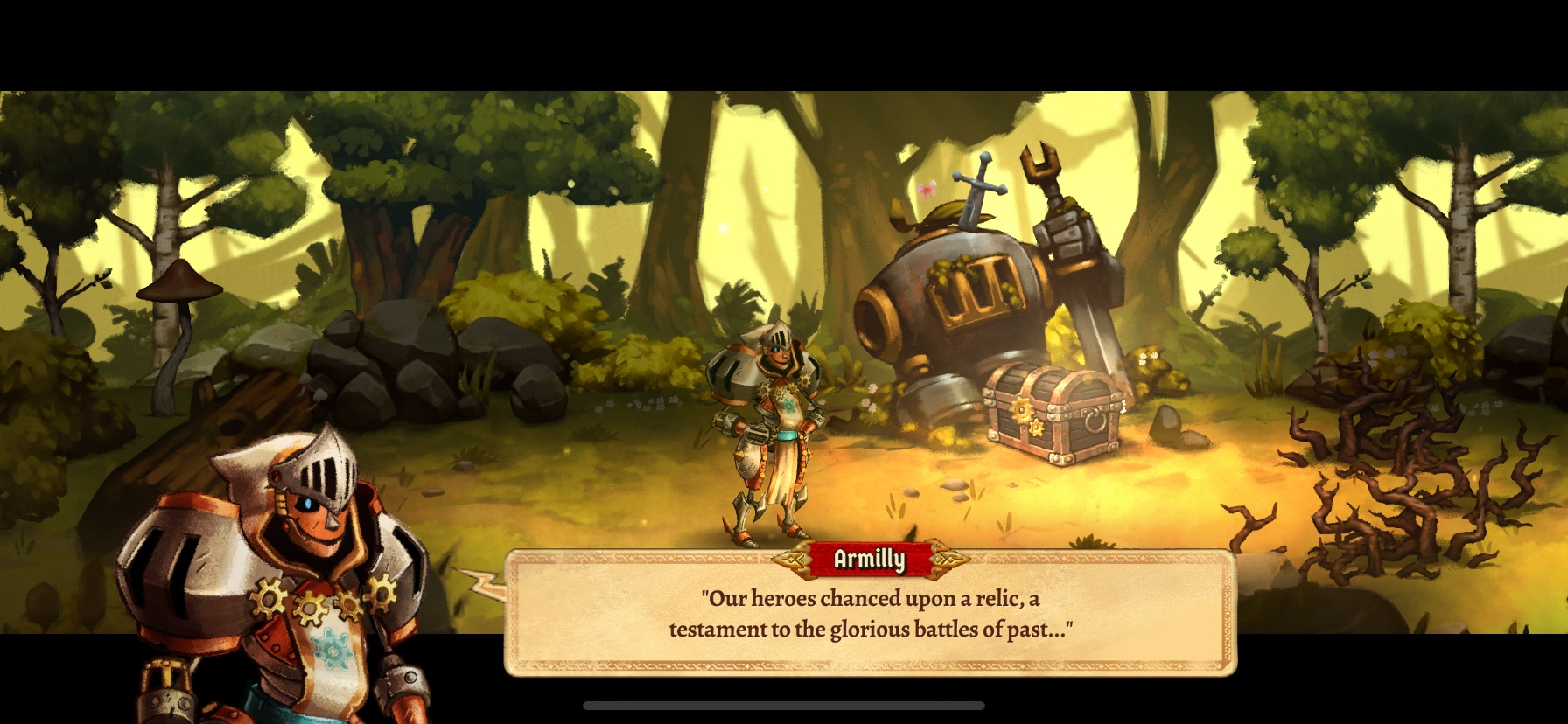 SteamWorld Quest is Image & Form's first major iOS game since the great SteamWorld Heist hit the platform in 2016. Read Shaun's review here. SteamWorld Heist felt perfect for touch screens because of its strategic turn-based gameplay, and I was thinking the same thing when playing SteamWorld Quest on Nintendo Switch. I was actually surprised that SteamWorld Quest on Nintendo Switch didn't have touchscreen support given the ease of movement over areas and map-based combat. Fortunately, the touchscreen support has now been corrected by the iOS version.
With SteamWorld Quest you take on the role of Armilly alongside her friend Copernica. Armilly has ambitions to join the local guild but will in any event be closed. This continues until the village is attacked. Your journey through beautiful locations, multiple grand boss fights, new and old friends and much more begins here. SteamWorld Quest feels like a very simple and clichéd story at the beginning, but has the typical humor and charm that I love from the studio's games.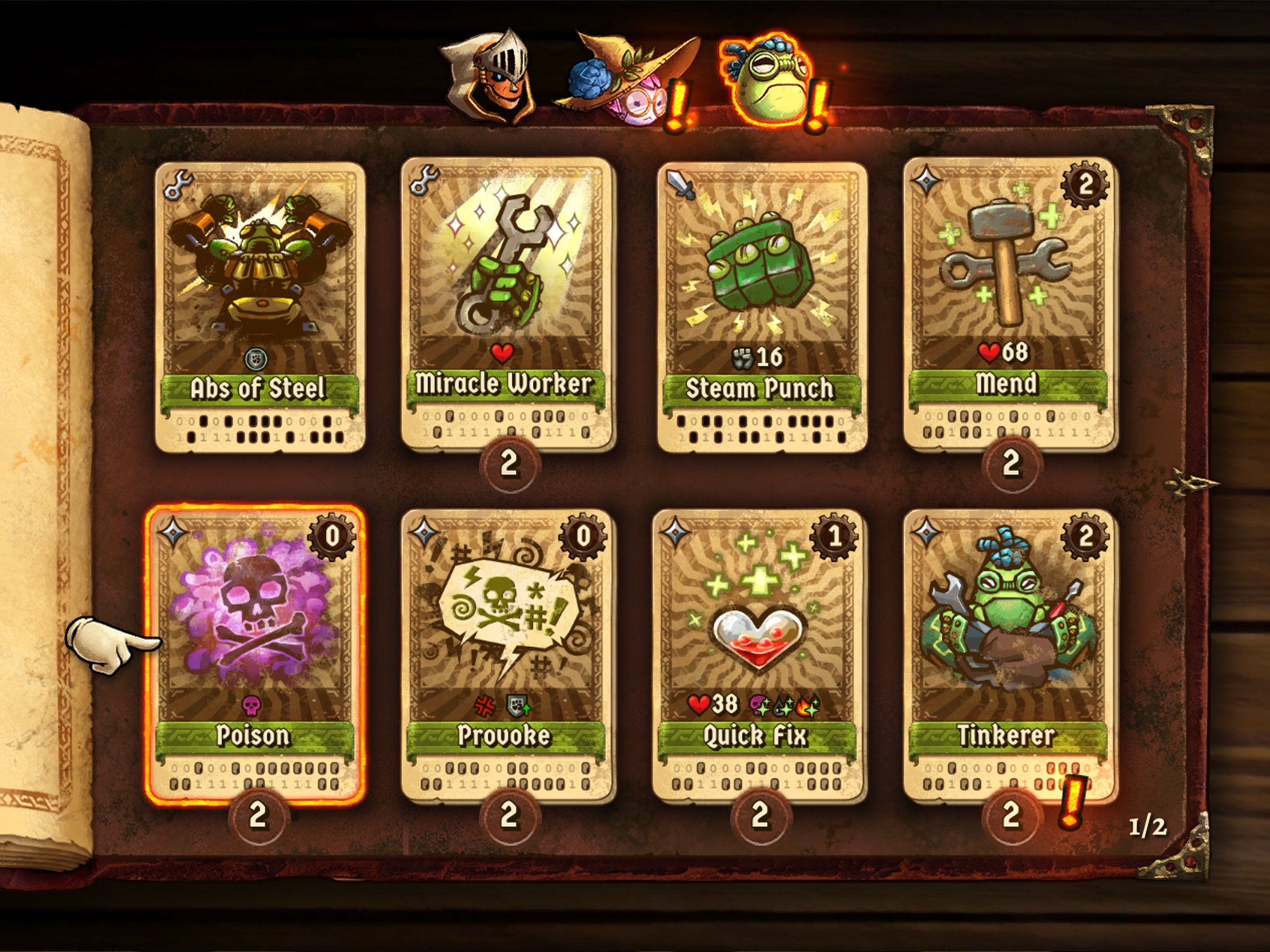 Expect the main story in SteamWorld Quest to last around 25 to 30 hours, depending on the difficulty. While some might expect an RPG to be longer, I love that there's almost no padding. The only time I got a bit annoyed with the tempo was with one of the progression stopping mechanics in the middle and one of the later areas that was about teleportation.
The core game consists of walking through hand-drawn locations, searching for secrets, fighting enemies, opening chests, and much more. Getting off the beaten path is often worth it with new cards, items, or even money to spend in the stores to buy, upgrade, craft, and more.
I've got a lot of praise about SteamWorld Quest so far, but the main attraction is definitely the battle. The battles of SteamWorld Quest are called Punch Card Battles. In each round you draw several cards and can play up to three cards. Strike cards are basic attack cards, while upgrade cards have boosts. Using strike or upgrade cards increases the vapor pressure (shared by the group) which you can later use to play more powerful skill cards and use combos. As you unlock more areas and defeat tougher opponents, your card repertoire grows and you have a lot of freedom as you approach future battles.
Visually, SteamWorld Quest is great. The hand-drawn environments and steampunk designs are excellent and exceed the high bar with every new game from Image & Form. The only area where the graphics disappointed me is in some areas during the game. When SteamWorld Quest is played on iPhone 11 and iPad Pro (2020) it is full screen and intelligently adjusts the parts that are designed for an aspect ratio of 16: 9 so you never feel out of place. The touch targets and surface elements can be easily scaled. This is one of the best conversions for a console to a mobile version in terms of user interface and menus.
Lots of people keep comparing Slay the Spire and SteamWorld Quest when they don't have much in common except when it comes to maps. One thing I'm going to say is that I wish Slay the Spire would take hints from SteamWorld Quest for the map interface during the battle. SteamWorld Quest absolutely did it. During combat, you can tap a map to zoom in on the center of the screen, then select a target for its effect as a way to play SteamWorld Quest. The other option is to tap and hold a map, then move it to the destination. Both feel great and definitely make me think that an iOS version with such a beautiful UI for card combat was planned from the start.
Erik Gudmundson's score for SteamWorld Quest is perfect and ranges from very soft and atmospheric melodies to happy adrenaline battle music. The highlights of the soundtrack are definitely the regular boss fight theme and one of the later boss themes. While I prefer SteamWorld Dig 2 overall, the SteamWorld Quest score is easily the best soundtrack a SteamWorld game has gotten for me.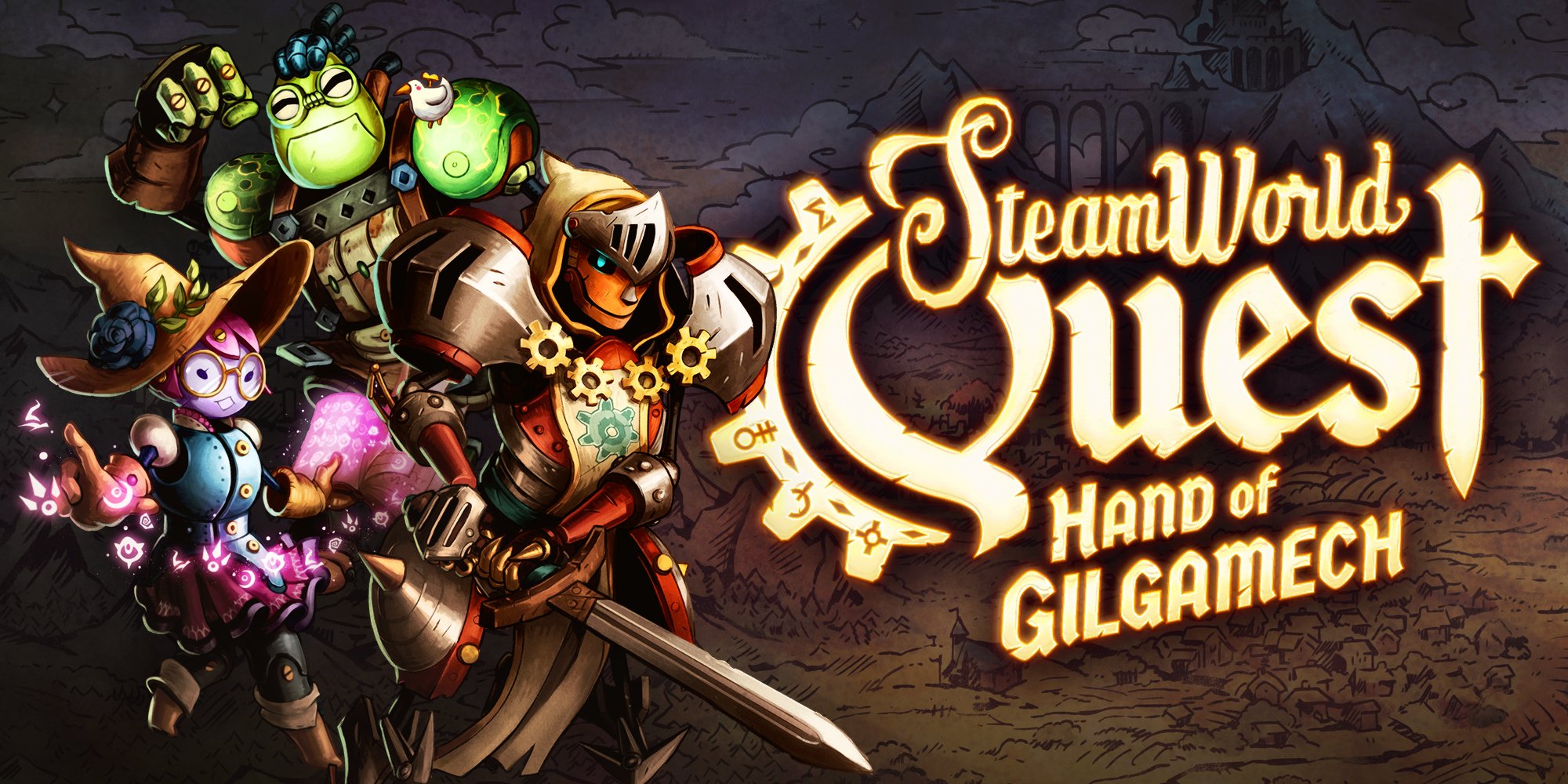 SteamWorld Quest is a joy to play regardless of platform. The lower price definitely helps on mobile along with the great touchscreen controls. If you've played SteamWorld Quest for anything else, there's nothing here that you haven't seen before, but newbies will find this a brilliant conversion, just like SteamWorld Heist. Hopefully Image & Form can now take over the SteamWorld Dig games as controller support is built into iOS and iPadOS and supports the most popular controllers.
I love SteamWorld Quest, but the iOS and iPadOS conversion have some issues including one that surprised me. The lack of iCloud storage sync or sync for progress between devices is confusing. You are essentially forced to use a device here. The other issues are minor as while the controller support would have been nice (considering this is a console game ported to mobile) the touchscreen interface is perfect and much better than using a controller for this game . The last trouble I have is with the performance. On the iPad Pro (2020), the performance is not as smooth as on the Nintendo Switch, while it is fine on the iPhone 11. Hopefully this can be fixed in a future update.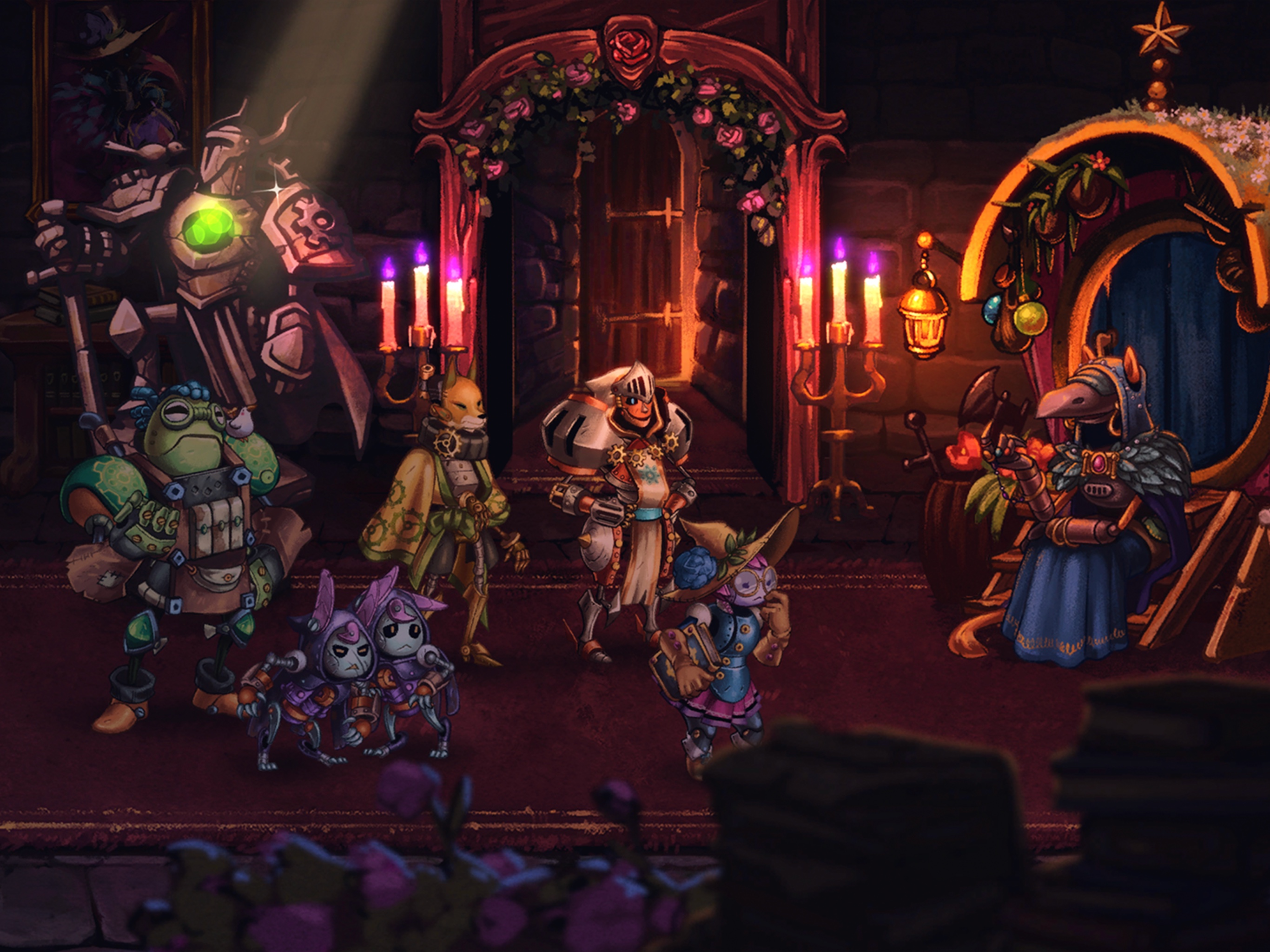 Overall, SteamWorld Quest is not only a must for fans of Image & Form or SteamWorld, but also a must. I loved it when it came out on Nintendo Switch and has been a blast revisiting on iPhone and iPad over the past few weeks. Just don't expect an infinitely repeatable roguelite because it isn't. SteamWorld Quest is a single player card game versus RPG and immediately one of the best games to play on mobile. It exudes charm and is super polished.
Just like SteamWorld Dig 2 blew me away with its improvements over the already amazing SteamWorld Dig, I can't wait for Image & Form to revisit SteamWorld Quest for a sequel as they definitely get better with every new game. If you haven't played SteamWorld Quest on other platforms for a potential mobile port, then it was more than worth the wait. Do yourself a favor and get it now.