Light and darkness, sun and shadow … the classic metaphors for life and death. Aside from Felix the Reaper ($ 3.99), they're not just metaphors, they're the basic premise of the game. Players will lead Felix, a new field reaper in the Ministry of Death, as he orchestrates increasingly elaborate deaths to impress his mistress at the Ministry of Life, Betty. The catch? The two may never meet – Felix has to stay in the shade while Betty dances in sunlit meadows.
Felix the Reaper is a Sokoban-style 3D puzzler. Promising shadow puzzles, a comedy blacker than a city sky at midnight, and a dancing reaper – there are many places that could be neglected. Unfortunately this is not the case. Where art, music and animation are highlights, the gameplay itself leaves a lot to be desired.
Each chapter begins shortly before the punctual death of a character, and in each level we lead Felix through shadows, move barrels here, mirrors there, and prepare the stage so that the star of the show falls. Of course, it wouldn't be a game, let alone a puzzle, if all the shadows were perfectly coordinated from the start. It's a little more work than that, and it often involves moving boxes, barrels, bundles of wheat, mirrors, and other various objects and beings to create a shady path to your destination. In addition to rearranging the environment, players have some degree of control over the position of the sun, almost in a kind of time travel – although this may not be entirely accurate as time is explicitly frozen while Felix is ​​around. Whatever the reason, the idea is interesting and fun to play with.
While playing with shadows is an immediately interesting mechanism, all of the steps and juggling positions, as well as the going back and forth and going back and forth, can get quite tedious, especially if you're never quite sure what to do (although this does soften it up a bit the button "Next step" in the menu). It's not a big deal in the early chapters, but in chapter 4 … you really start to feel the boredom sometimes, and that without going back to get three skulls or playing the hardcore level variants.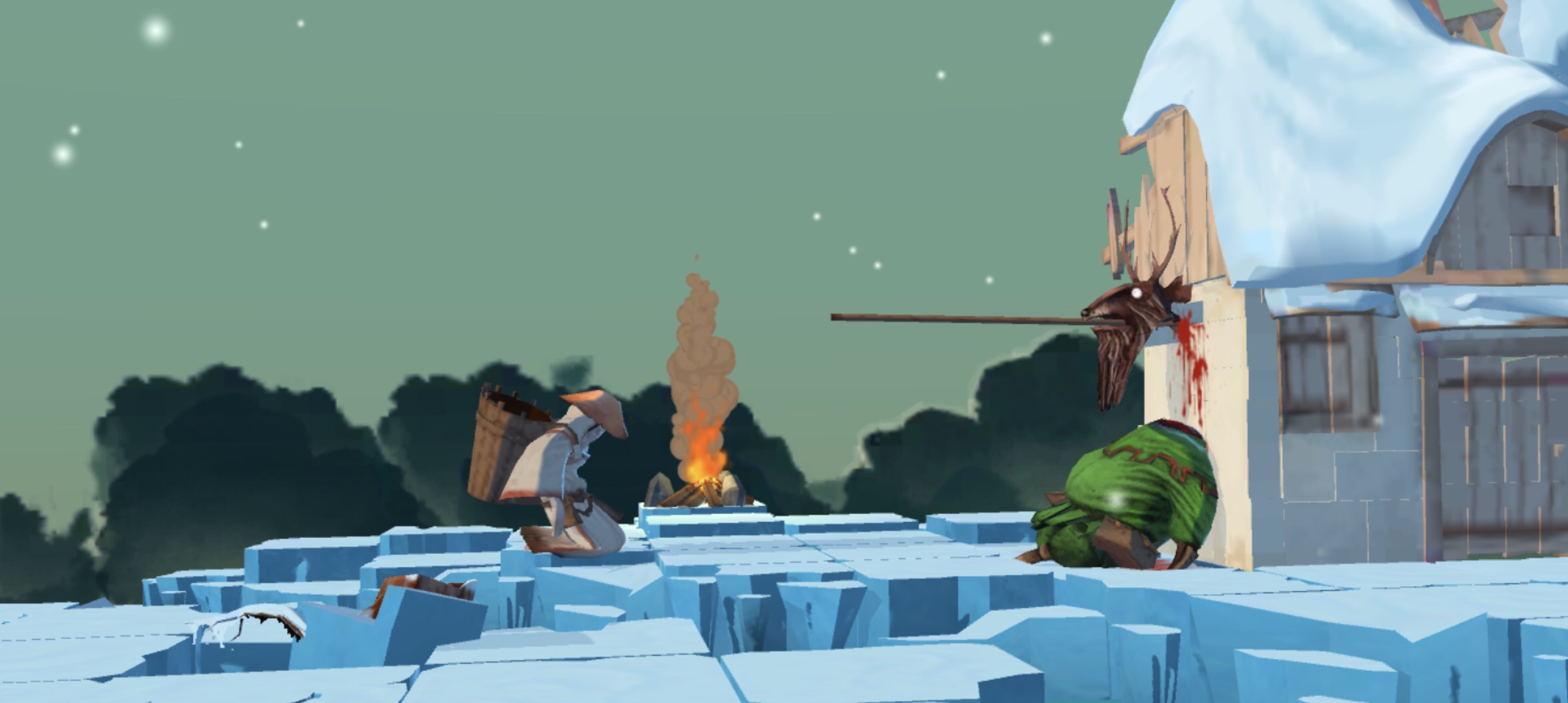 Well, it's a bit much for me anyway, but for people who find the basic puzzles just about right, or even a bit easy, and who want a little challenge? Well, you are who the hardcore levels are for. These levels are slightly modified, have the additional objective of collecting coins, and new restrictions: players cannot rewind to the last milestone or restart the level. If you want to go back and do them later, you need to repeat the base layer. And if that wasn't enough for an additional challenge, there are also "Super Achiever" time trials accessible through the level menu for those who meet certain skull requirements. Overall, there are more than enough levels of varying difficulty levels (although none particularly easy) for a great many people.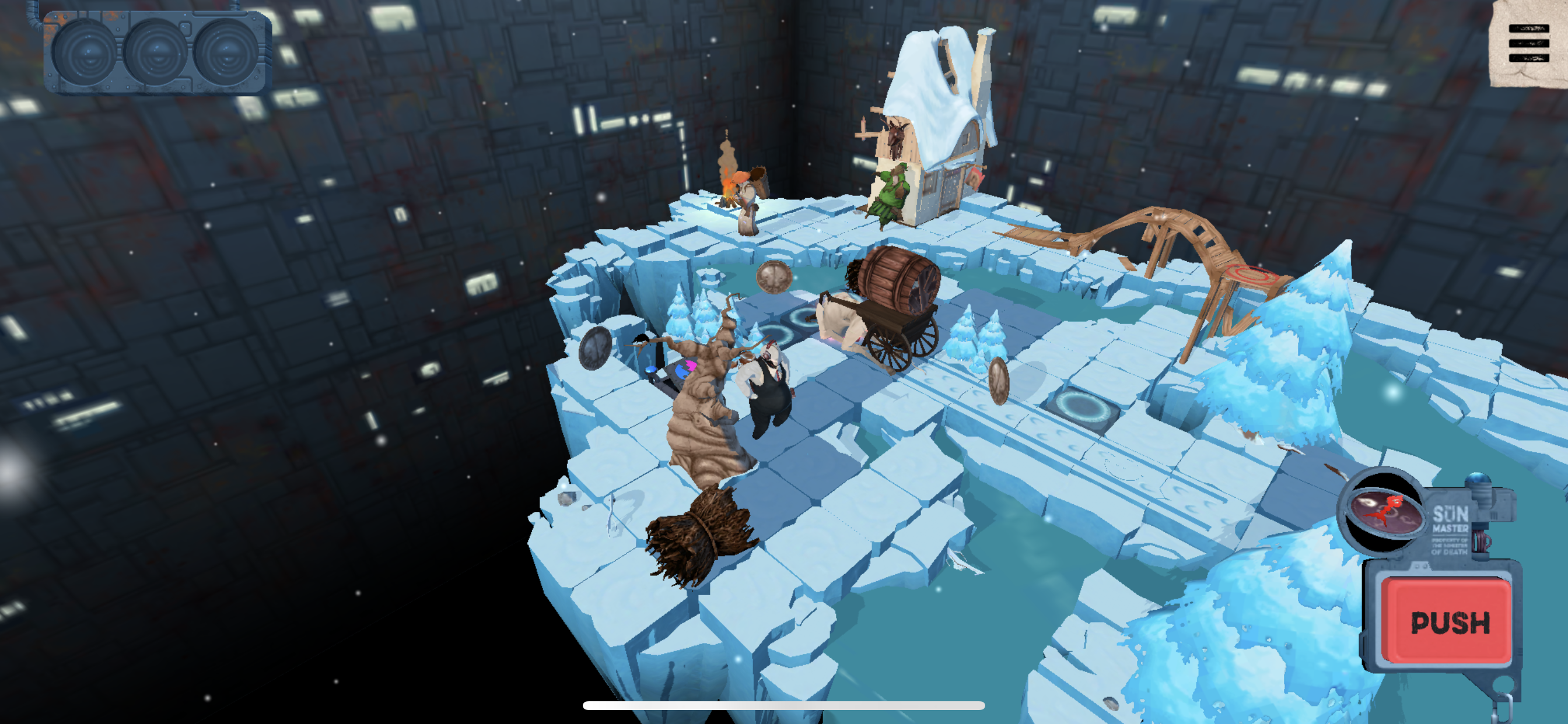 Felix the Reaper is a fun game, but that's not really the gameplay. No, the gameplay itself is often just there, while the enjoyment is primarily thanks to our dancing protagonist and his melodies. It's fun to see Felix slide from one point to another, dance in place, or hop into the TV, and make you wonder what he's hearing. Fortunately we know. Probably. It's not exactly difficult to assume that the soundtrack we're listening to is the same music our lovable Reaper is dancing to. If so, it's not half bad. As background music, each of the thirteen tracks subtly changes the mood from bizarre to pensive, melancholic, optimistic and happy and more, while always maintaining a certain light-heartedness. It fits almost perfectly. Nearly.
Why "almost" you ask? Well, it's a small, small thing … but some – well, very many – of the dancing animations don't quite match the music. This is almost certainly because they are idle animations and so difficult to align perfectly, but … I spent a bit of time watching them (it's hard not to if you want to figure out where a particular piece of the puzzle is going It becomes apparent pretty quickly that they are out of sync with the music. A little thing to be sure, but if you want your main character to dance to the music you're listening to, it's annoying not to see them actually sync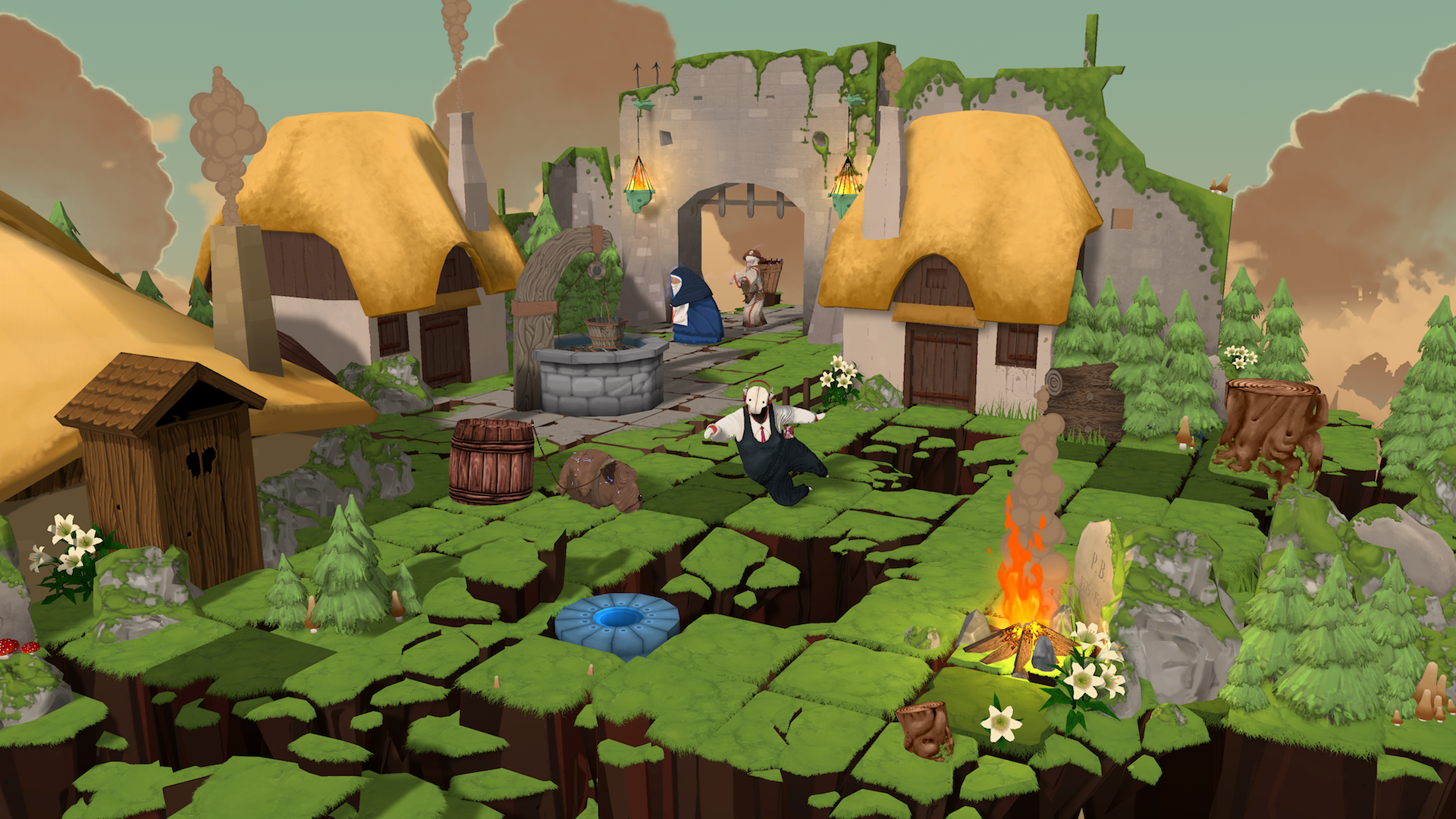 Do you remember how I said the shadows were fun to play with? I stand by it. However, it's no fun trying all the time to correct the camera angle. Also, it's no fun tapping on a square and not walking over it or trying to drag an object onto a square and either not having it registered or placing the object on another nearby square. Each of these is annoying on its own, but overall, they really are quite a pain. Add in the action and movement limits as well as the clock and some of the later levels really aren't that much fun.
But that's not all. Part of the allure of Felix the Reaper is the ridiculously over-the-top way each character dies. Deaths like accidentally spitting your brother out for mistaking him for a deer; or a dog who chases a particularly crispy fillet into a well and pulls the blind madman down with it. Haha, oops. Maybe it's the bloody close-up of every death, or maybe it's that every character is sadder than weird … but I really don't see the humor. Which is a shame because I expected to really enjoy this one, and … I am not.
From the start, Felix the Reaper makes three promises: there will be dark comedies, there will be shadow puzzles, and there will be dancing skeletons. It delivers all three. The humor is black, the puzzles are interesting, and Felix's dance moves are excellent, if slightly wrong. This is clearly a work of love, and that love is clearly evident. Unfortunately, it wasn't evenly distributed and the rough spots become noticeable pretty quickly. Even so, I would encourage you, oh reader, to give it a try. Check out the gameplay, read a few reviews – it might be just right for you!
🤔 Do you like this article?
We pride ourselves on delivering high quality, long-form articles like this one instead of the SEO-driven click-bait that is slowly taking over the internet. Unfortunately, articles like this rarely generate the traffic (and thus advertising revenue) from list articles, cheat guides and other junk.
Please help us keep producing such content by supporting MCM Gaming on Patreon, making your Amazon purchases by visiting toucharcade.com/amazon first, and / or making one-time contributions through PayPal.